Hej! I'm Ashley Thompson, an early stage researcher (ESR) on the CAPICE project here at the Karolinska Institutet in the Department of Medical Epidemiology and Biostatistics. I'm lucky to be collaborating frequently with two other CAPICE ESRs based in Sweden, Marica Leone and Sabrina Doering.
I've always been fascinated by human behavior and what factors can make the difference between mental well-being and mental illness. This fascination naturally led to a passion for the psychological sciences. I received my bachelors of science in psychology from the University of Texas at Dallas and then went on to complete a research master in clinical and developmental psychopathology from Vrije Universiteit Amsterdam. It is a privilege to continue my studies and career in the field of mental health through the opportunities provided by CAPICE.
The title of my PhD project is Long-Term Outcomes in ADHD. Using longitudinal data gathered from cohort studies, I'm aiming to use supervised machine learning techniques to predict common and rare outcomes for those with ADHD. Ideally, the results from my studies could be turned into a clinical tool that could help clinicians with treatment decisions or more predictively valid diagnoses.
Working in and integrating into Swedish society has been a wonderful and cool (…in more ways than one…) experience thus far; Stockholm is a gorgeous city and learning Swedish has been fun and challenging. My department has fostered an international environment with multidisciplinary researchers from very diverse backgrounds. This leads to not only interesting seminars and collaborations but also great informal conversations over fika, a Swedish coffee break with snacks taken daily with coworkers.
I sincerely look forward to being part of the CAPICE project and learning more from my fellow ESRs over the next coming years.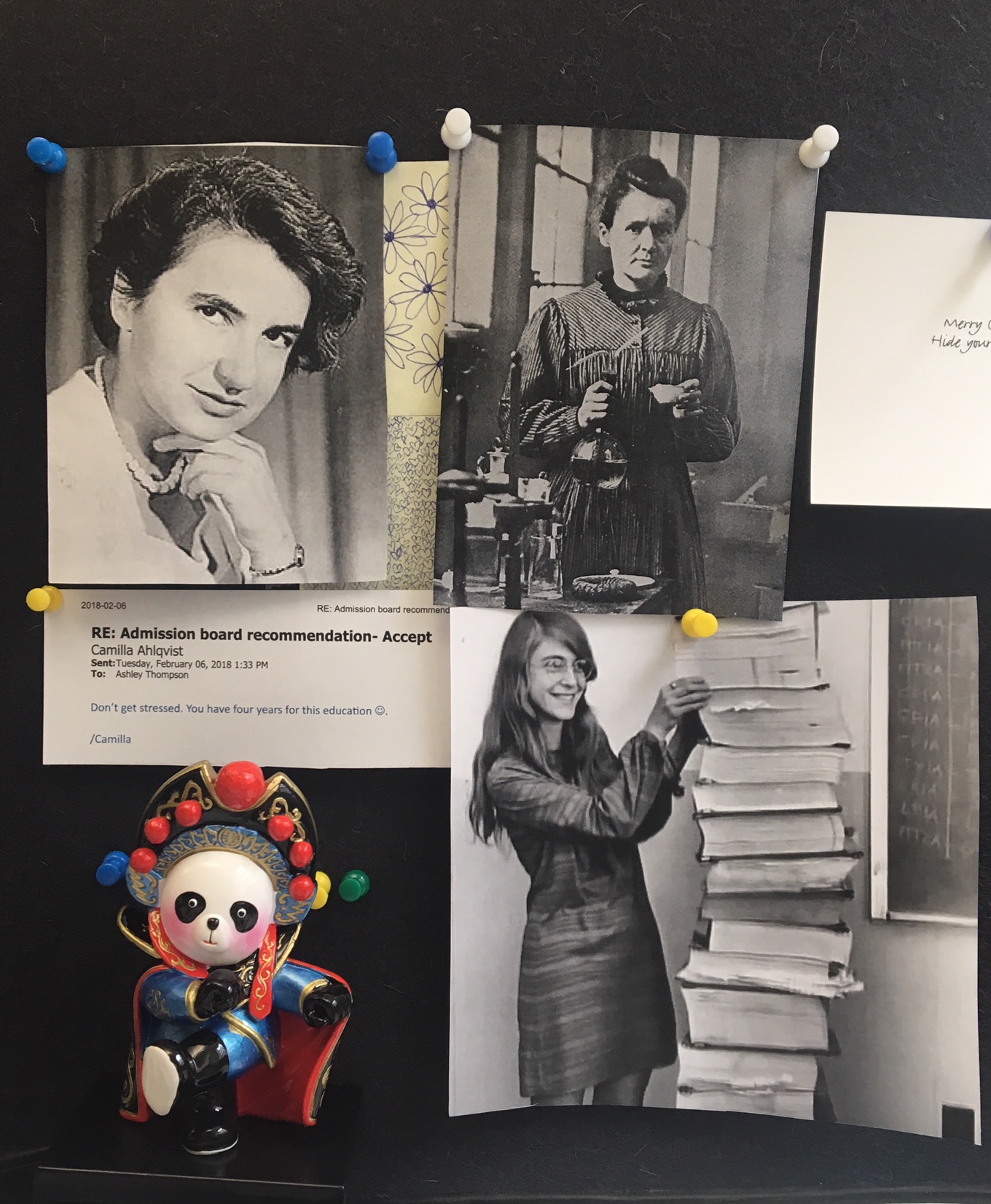 The above picture taken from my desk. Here I've put some of my favorite career role models for inspiration on tough days: Rosalind Franklyn, instrumental in understanding DNA structure; Marie Curie, a brilliant chemist and namesake of my awarded grant; and Margaret Hamilton standing next to her handwritten code, she was the lead software engineer that helped get humanity to the moon! Additionally, some good advice to keep in mind from a professor in my department. And finally, the panda was a gift from a colleague for completing my admission seminar, a mandatory proposal defense in order to be officially accepted as a PhD student here at KI.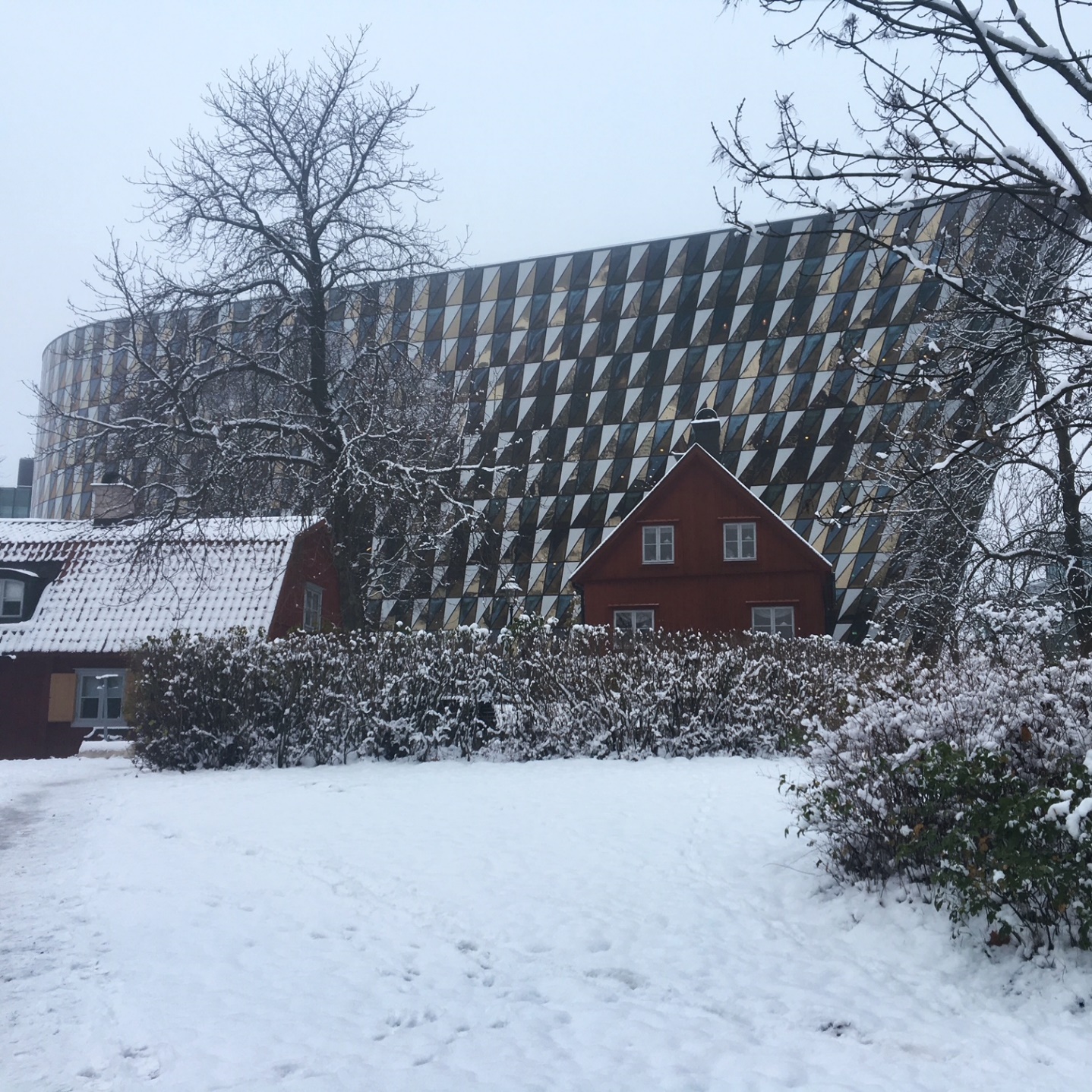 The Karolinska Institute in the snow