"Be less curious about people and more curious about ideas" - Marie Curie
"Hallo allemaal, Ik ben Kratika!"
Hello Everyone,
I am Kratika. Coming to The Netherlands has definitely been a challenge as I did not speak Dutch. But, gradually, I learnt the language and am a bit confident enough to speak. I love learning new languages and exploring cultures, by now, I have a good command over 6 languages! This country, and my university have been very supportive and accepting towards me as a foreigner.
To be able to write a bit about myself, I hold a master's degree in Psychology from Kanpur University in India and I did an internship at "Max Planck Institute, Leipzig". I have always agreed with every word I quoted above from the very famous saying by Marie Curie and therefore, I have been a bit curious and explorative in my career. I like learning and exploring fields which nowhere are related to my core subject.
Presently, I am an ESR (early stage researcher) in the CAPICE project and I am doing my PhD at the University of Twente, in the Netherlands. I will talk to you about my university and my work space in the later half but first, I have a question for you. What comes to your mind when you hear about The Netherlands?
Windmills? Amsterdam? Canals? Museums?
Two major things which came to my mind were, "Tulips" and "Cycles". Yes !! and I was very lucky with both of them. My work space is around 7 kms from my home and I cycle every day to work and back. Initially, I was not very happy about the entire change in my lifestyle (talk about the Dutch weather here) and on top of it, I had to cycle! I went through a lot of hardships I would say. I fell, met with a lot, trust me A LOT of accidents, injured myself, but now, I would say, I am pretty good at it! An ideal bike picture in the Netherlands would look something like this: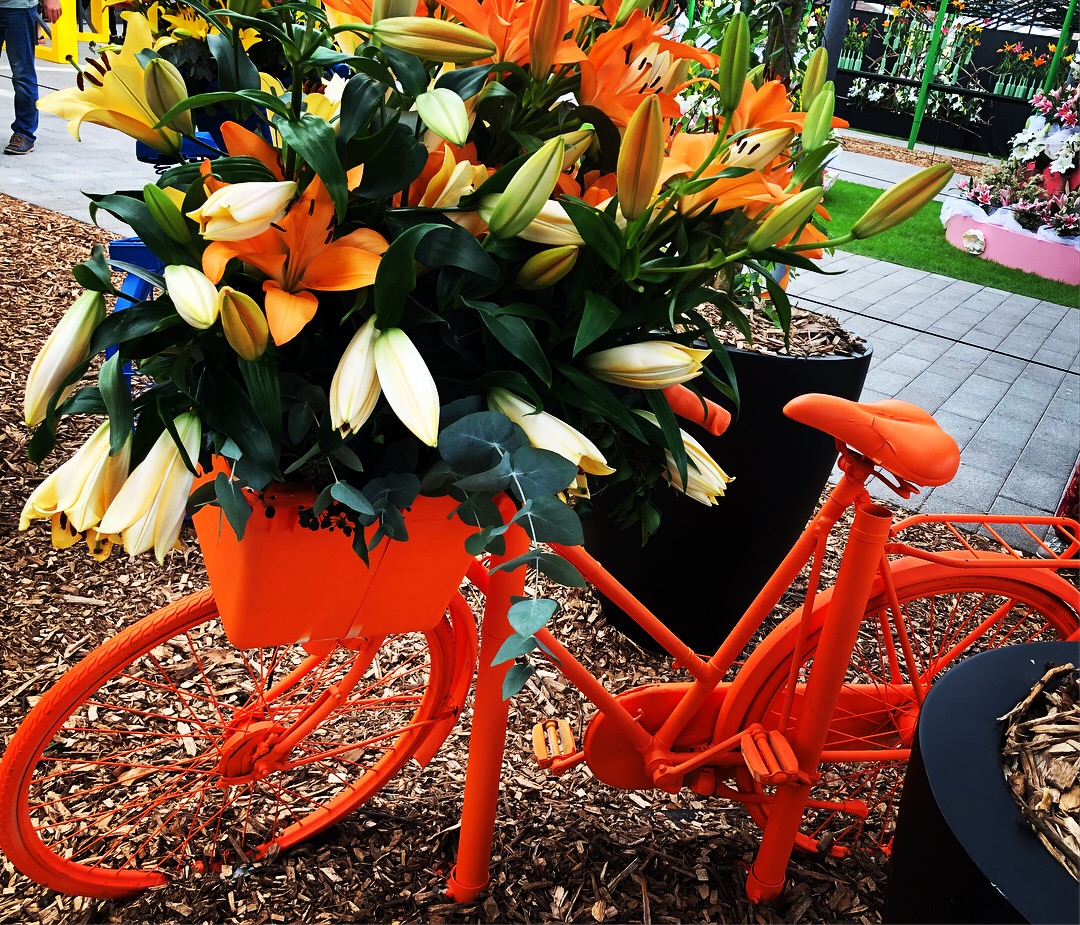 My second most thought about thing: Tulips! This country has made me fall in love with Tulips! There are beautiful country sides where you could bike around in the Tulip fields, stop by them and enjoy the calmness and the beauty it offered. But be careful, if you visit The Netherlands and would want to experience something like this, don't expect it to be there in winters. I had a lot of such beautiful experiences (by bike, trains, busses) and here is a picture of a Tulip field: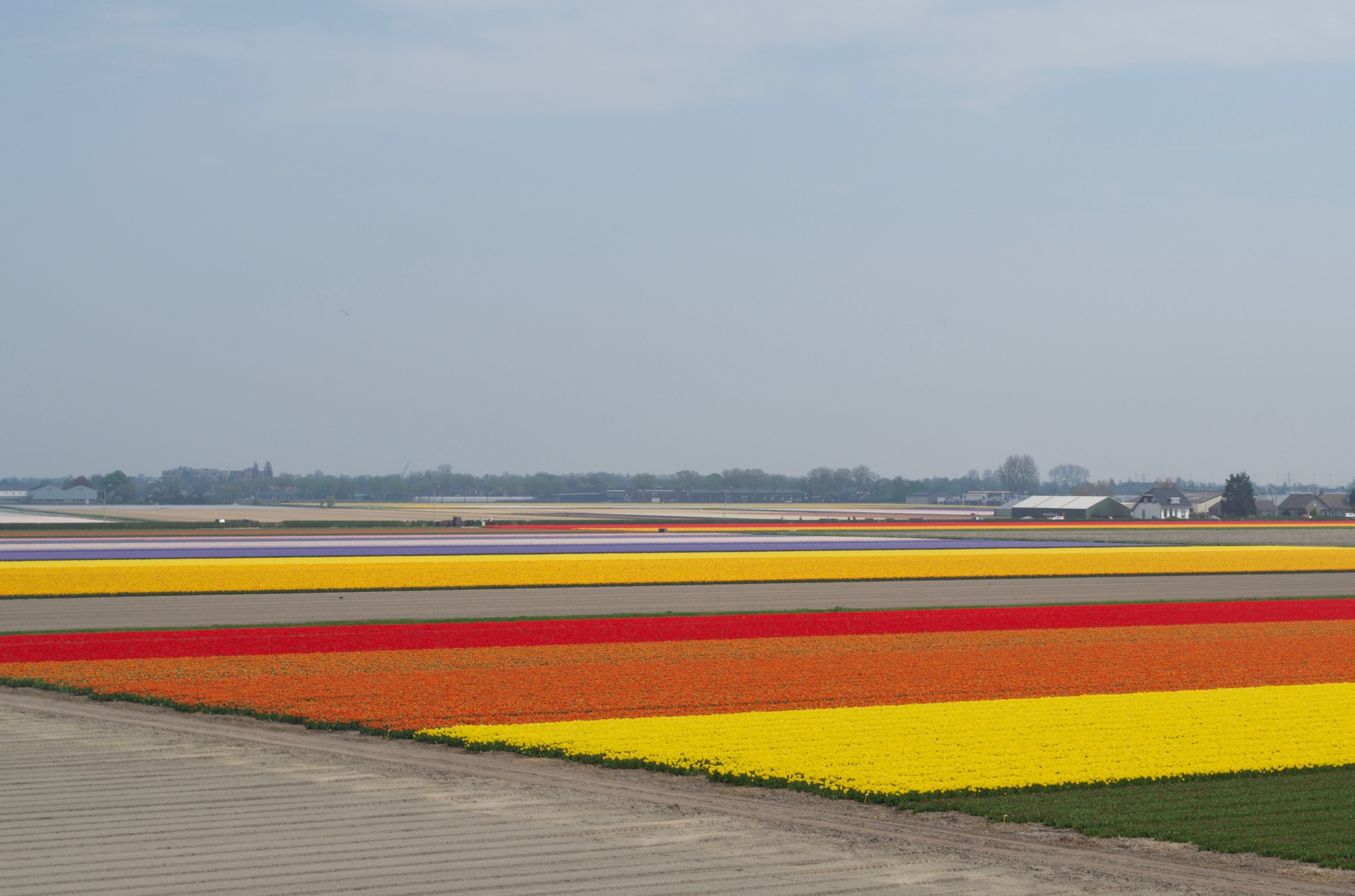 Coming to the part of where do I work? and why shouldn't you expect tulips in the winter!
One reason could be the winter in the country! Yes, it gets very gloomy and snowy but I left no chance to make the most beautiful experience out of it.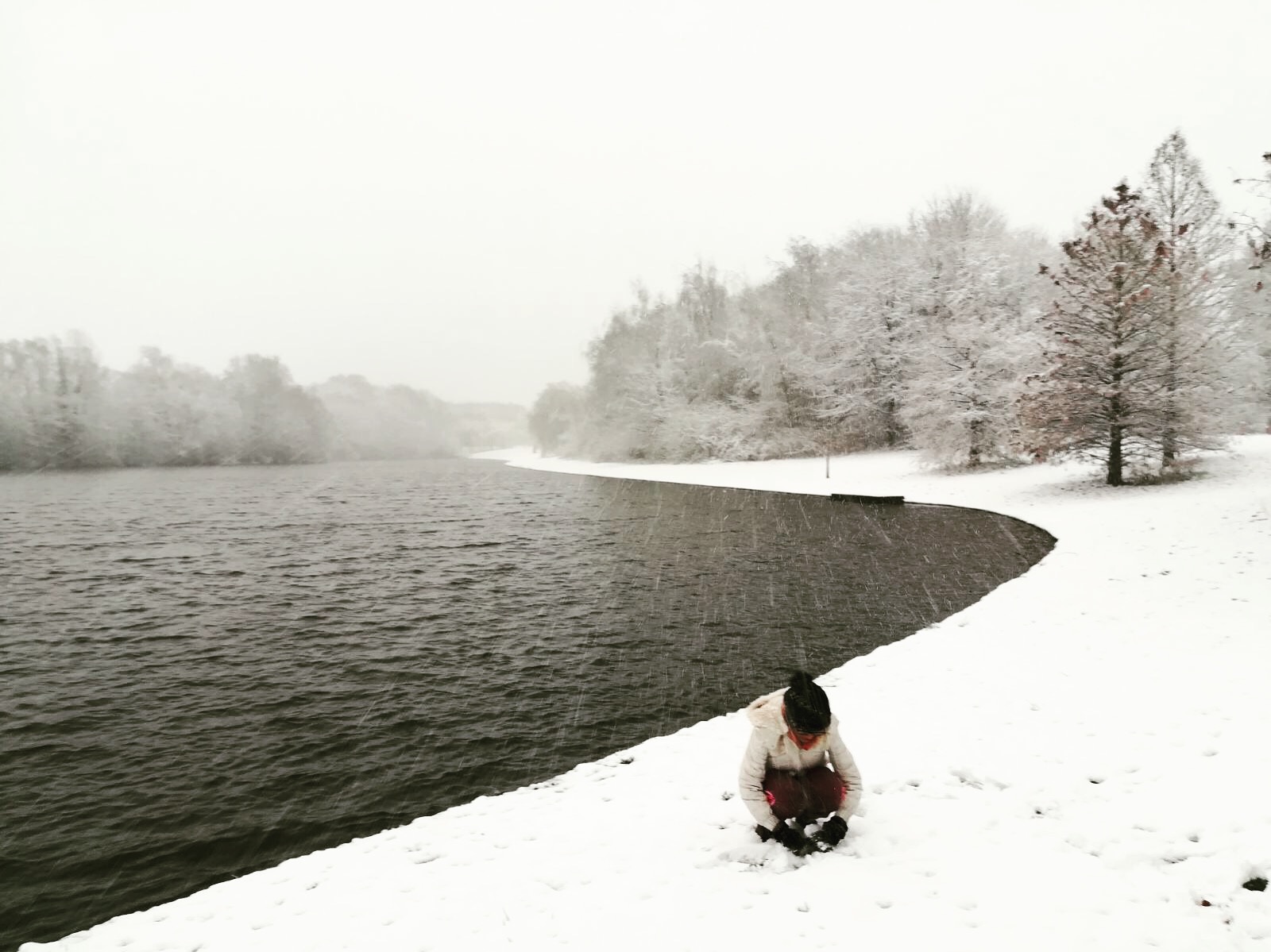 This is me at a lake, gathering some snow! So, make sure you don't hunt for tulips in this weather.
My work space is in the most beautiful building of the campus "Cubicus". The building looks like a cube and is structured as a maze, so that social scientists (who work or people who visit) get lost in the building and they socialize with others and ask for help. Pretty smart move I would say!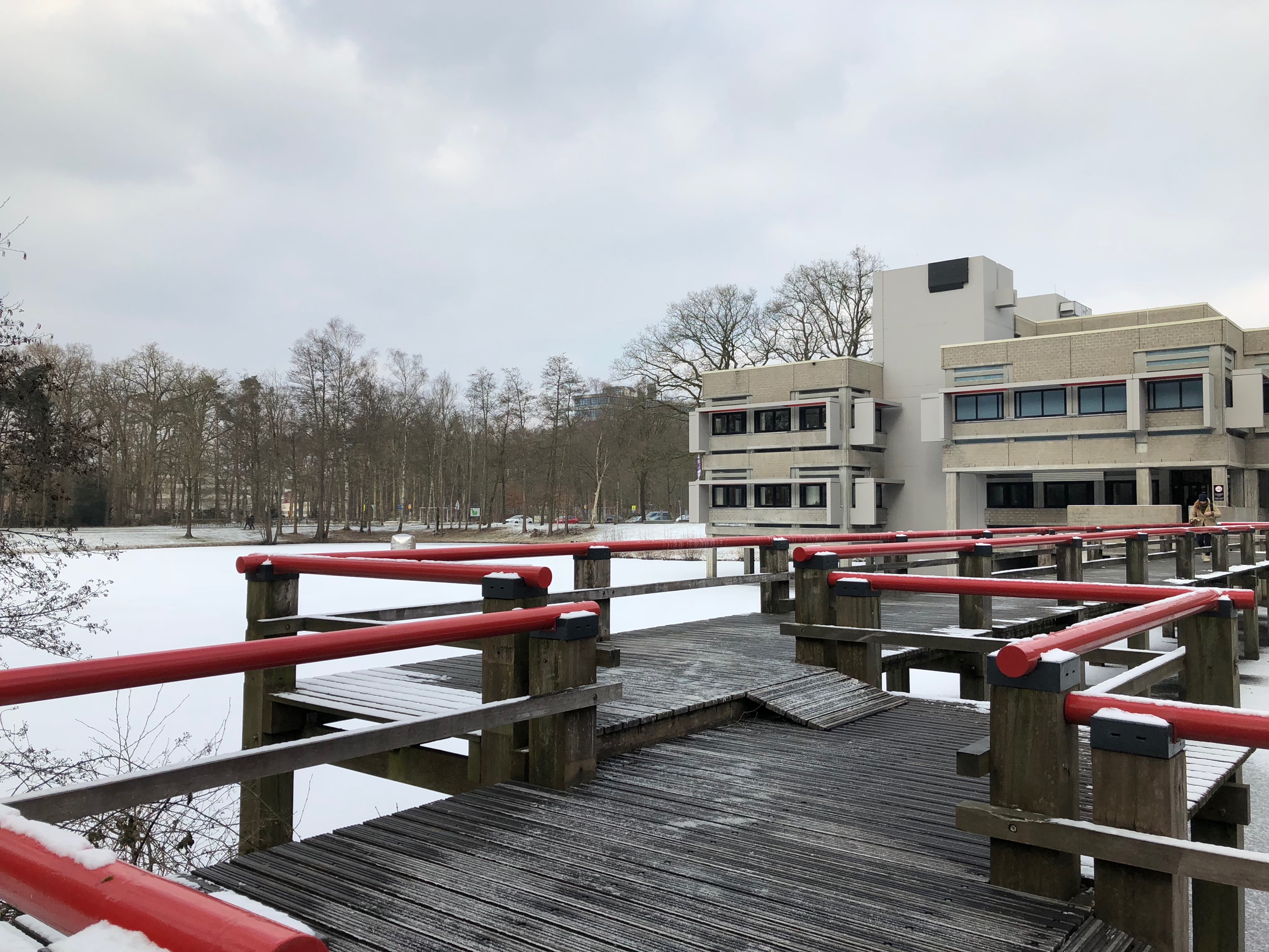 The inside of the Cubicus looks similar on all floors. So, be sure to talk to people otherwise you will be stuck in the maze! To talk a bit about my research now, I am doing my PhD in the field of "Behavior Genetics and Psychometrics". I am a Marie Curie Researcher and my PhD is broadly on two topics: Data Harmonization and Gene-environment Interaction. These months have been amazing with meeting colleagues and trying to figure out where my career is heading and what I want to do. To share some good news, my abstract got accepted for the "Behavior Genetics Association" conference and I will be going to give a small talk about "Harmonized phenotypes for internalizing problems and ADHD" in the conference. Alongside, I also received a travel fellowship for the conference. I am also very excited and looking forward to meet my fellow colleagues for the second Capice workshop in London in July.
If you have questions or are around The Netherlands or the university, we can definitely meet for a cup of coffee!